Biography
Tokyo  Sufi music project 2022 vol1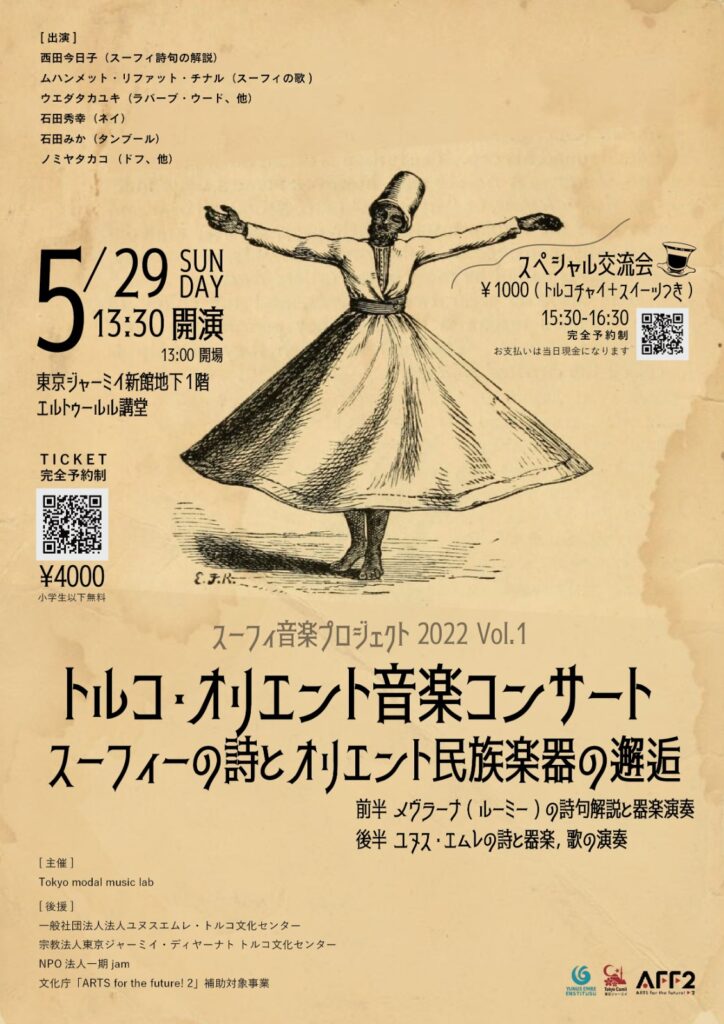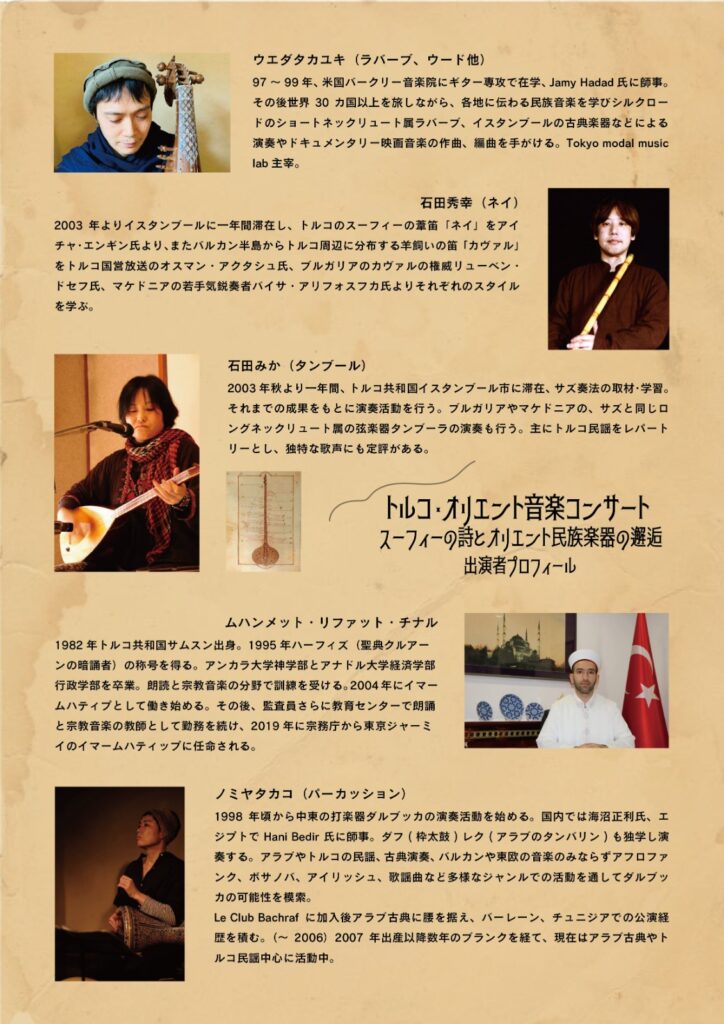 We  organize  Tokyo  Sufi  music project 2022 
At   Tokyo  camii  ( Turkish  culture center ).
Sufi music concert 2021 at Tokyo camii
【About us】
Tokyo modal music lab produces and performs music on Silk Road ethnic instruments from Turkey , Pakistan and Afghanistan .
We are researching the roots of the Sakhalin Ainu musical instrument tonkori and working on a project to develop a new Eurasian musical instrument.
By doing so, we contribute to the construction of a sustainable society where diversity is valued and to the development of culture through music in the age of 100 years of life.
【Takayuki Ueda 】Representative of Tokyo modal music lab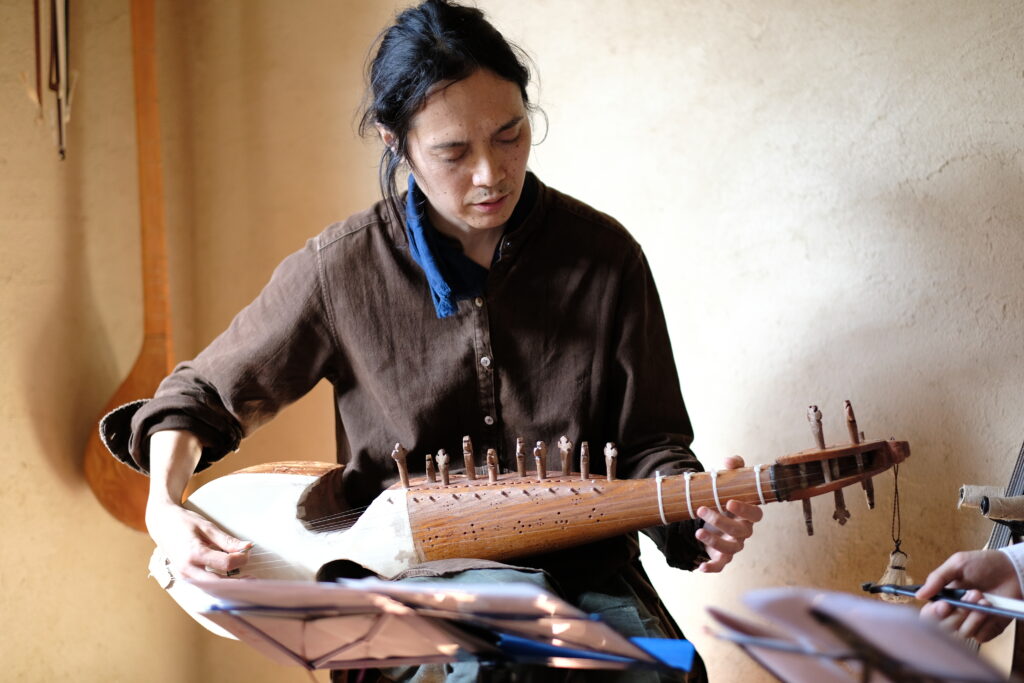 Ethnic instrumentalist and researcher
From 1997 to 1999, he studied guitar at Berklee College of Music in the U.S. under Jamy Hadad, and later traveled to more than 30 countries around the world to learn the folk music of various regions. He has performed on the Rabab, a folk instrument from Afghanistan and Pakistan, and the Kemenche Greek Lyra, a classical instrument from Istanbul, and has composed and arranged music for films.
He has been involved in the development of Japan's first Eurasian folk instrument, inspired by the Tonkori, a folk instrument of the Sakhalin Ainu people.